Regular price
$35.98
Sale price
$17.99
Unit price
per
Sale
Sold out
A Clean So

Clear,

Your Glass Will

Disappear!
The new cleaning system that quickly cleans windows, cars, RVs, boats, patio furniture, siding and more!
Ultimate Glass Cleaner is a window & outdoor surface cleaner that promises to be the fastest and easiest way to clean screens & windows at the same time!
Simply attach it to any garden hose, and start cleaning.It can clean windows up to 27 feet high to keep it spark free and streak free.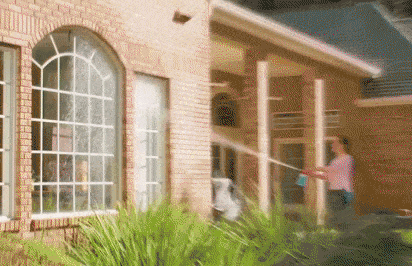 Features:
✔

POWERFUL FAN NOZZLE — This Full Crystal Window cleaner is Spot-free and streak-free. Save your time to do outdoors cleaning tasks. 
✔

REACHES UP TO 27 FEET — Reusable spray bottle with adjustable aluminum nozzle and shut-off valve, for outdoor use. Can reach up to 27 feet high to get your windows, shutters and siding clean without dangerous ladders or clumsy extension poles.



✔

ATTACHES TO ANY HOSE — Attaches to any garden hose to tackle all your toughest cleaning jobs. Features a specially engineered bottle with a powerful fan nozzle to get the dirt and grime off hard-to-reach places.



✔

CLEANS WINDOWS & MORE — Versatile sprayer can be used to clean windows, side wall, brick, cars, mirrors and other surfaces. Get sparkling results every time with less time and less effort!



✔

EASY TO USE — Simply mix your preferred cleaning solution (e.g. Windex) with water and spray away for a squeaky clean finish.
Package Include:
1x Unltimate Glass Cleaner Bottle
1x Lid with Sprayer
How To Use:
1. Fill a bucket or a pot about 4 inches with water. Enough to submerge the probe.
2. Take the cap with the tube off the "cone" piece of the probe.
3. Submerge BOTH pieces in the water, completely. You should see bubbles come out.
4. WHILE STILL UNDERWATER, put the cap back on the cone piece.
5. Cover the open end of the cube with the finger and remove the probe from the water.
6. Stick one piece a little bit into the soil of plan.
7. Stick the open end of the tube into the BOTTOM of a water bottle or jug. It must be well submerged in the water. 
Share
View full details