Regular price
$31.98
Sale price
$15.99
Unit price
per
Sale
Sold out
REMOVE 100% OF YOUR MAKEUP USING WATER ONLY!
The Makeup Eraser Microfiber Towel was created as a hassle-free method to help you naturally and effectively remove all your makeup.
Simply wet the cloth and buff your face to remove all kinds of makeup. Then rinse and hang to dry by using the convenient loop on the end of each cloth.


Avoid hard soaps and chemical-filled cleansers - Makeup Eraser Microfiber Towel is the purest and easiest way to remove your makeup. Use it daily and take it everywhere!

Makeup Eraser Microfiber Towel requires only water to remove 100% of your makeup including waterproof mascara, concealer eye shadow, blush, facial masks, stubborn lip tints and much more!
GENTLE YET EFFECTIVE!
No chemicals, just soft and luxurious cloth!
Features:
BEST MAKEUP REMOVE CLOTH -

Just add water to this classy makeup remover towel, wipe away makeup, dirt and oil in just seconds. Leaves your skin clear, soft and smooth

MULTI-FUNCTIONAL!

This towel works well as a Facial Makeup Remover, Eye Makeup Remover, Foundation Simple Makeup Remover, also works for Eye shadow, Mascara, Lipstick, Liners and More! Everything comes clean, no stains and remains soft, promotes healthy skin

GREAT for SELF-USE or GIFT IDEA!

New eco-friendly remove makeup way, easy and convenient, also machine washable. A must have for makeup skin cleansing system

ALL NATURAL!

Gentle yet effective, no any chemicals. This makeup remover cloth can be also a great facial cleansing towel, works well for all skin types including sensitive skin and delicate eye area

QUALITY GUARANTEE!

Size: 21*38cm,

use up to 1000 times/pcs.
How To Use:
This Microfiber Towel works best when the cloth is soaked with water.

For best results use a circular motion when washing your face, to effectively remove all makeup.

Use gentle circles around the eyes as well as in-between your eyelashes . The cloth is large enough and does not smear makeup like traditional chemical products and cloths.

This allows for customers to only require a small section of the cloth with each use.
BENEFITS:
Completely removes all types of  makeup
Gently exfoliates skin
Diminishes acne, whiteheads, and blackheads
Clear clogged pores from dirt and bacteria without keeping your skin dry
Reusable that lasts a thousand washes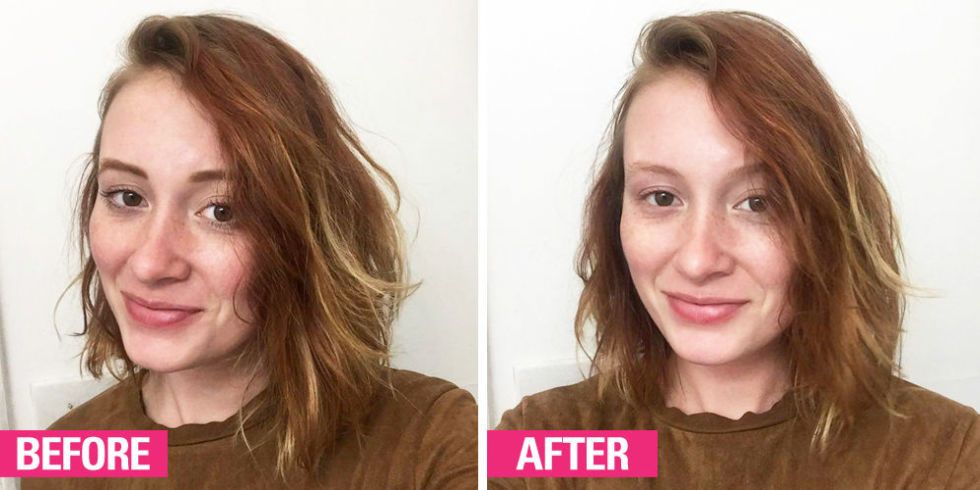 THIS PRODUCT'S QUALITY WON'T LET YOU DOWN!

GRAB IT NOW BEFORE BEING SOLD OUT!
Share
View full details