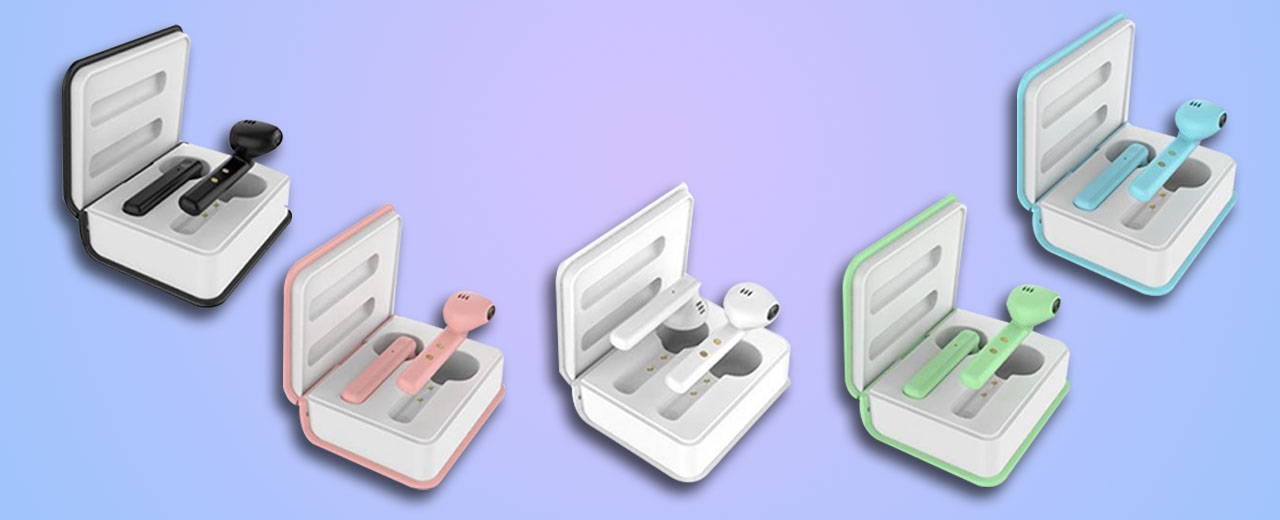 COMPACT. HASSLE-FREE. VIBRANT.
Talking and listening have been always the important parts of life. Dynamic Wireless Sports Earbuds deliver an incredible wireless audio experience. Simply carry them around and easily connect to any of your devices. Put them in your ears and they connect immediately, immersing you in rich, high-quality sound. It's fascinating!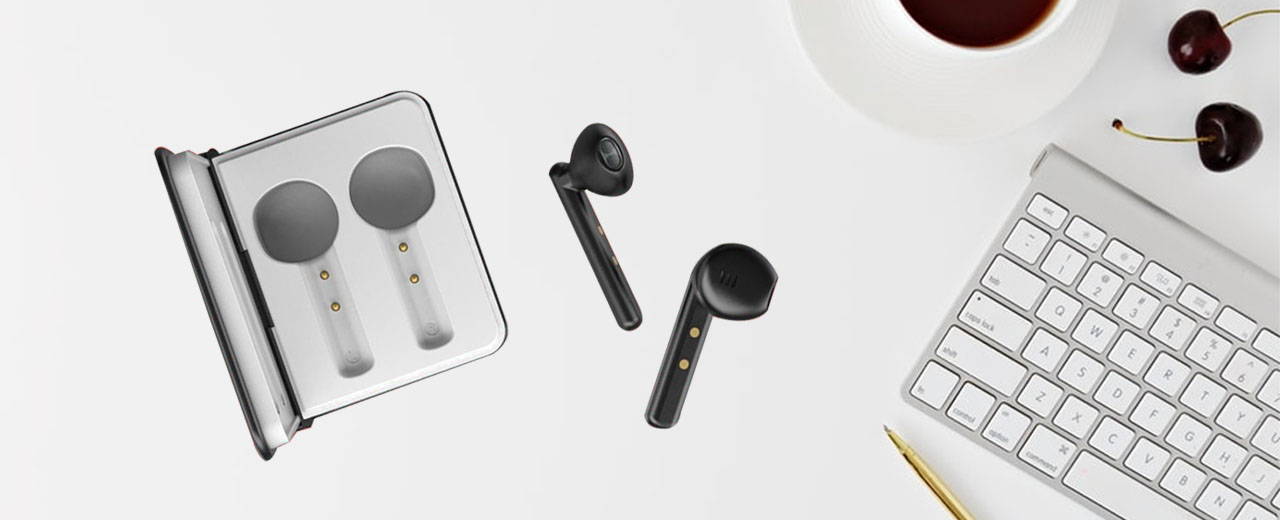 TRULY THE
FREEDOM OF WIRELESS
- Hand-Free Call & Buttonless Controls -
These Earbuds are designed automatically on and always connected without using wire. Using them is just as easy putting them on ears. Say goodbye to tangle wires that waste lots of time and efforts. The Dynamic Earbuds features a sleek buttonless user interface which allows for simple yet functional controls. Greatest hearing experience for all user who are finding struggle-free lifestyle.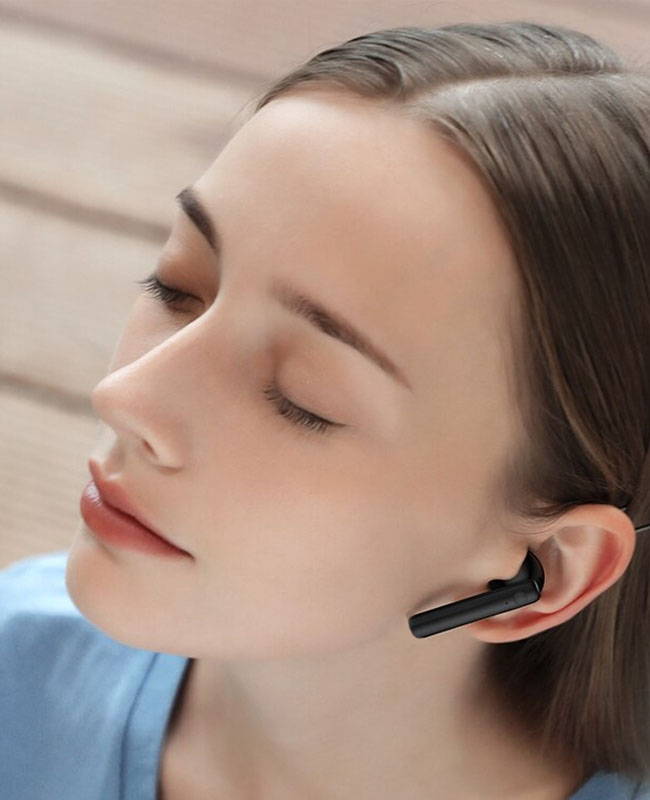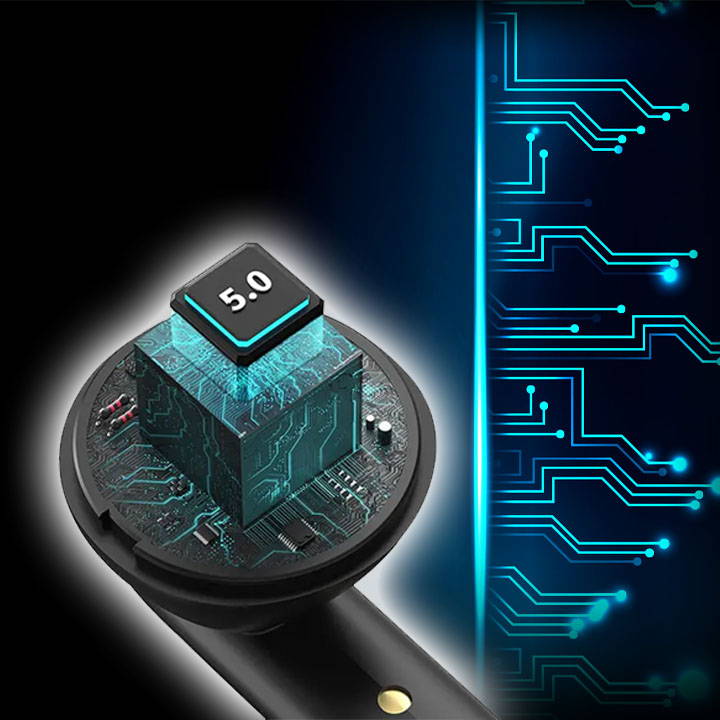 Specially developed to improve the transmission speed and providing you with a low-latency listening experience. This Advanced Bluetooth 5.0 Technology make it easy to pairing with the device automatically. On the same device, It can just setup a one time pairing so that next time when switch on straight connected to the device.
IMMERSE YOURSELF INTO OWN WORLD

- High Stereo Sound Quality -
Stay in what you love. Dynamic Wireless Sports Earbuds opens a opens a new world of audio experience with well-balanced sound, enjoy powerful, deep bass to clear treble through
two-way dynamic speakers.
This earbuds gives you superior sound quality that enriches every moment of your audio journey. Hear like you're there.
Since introducing the world's first in-ear headphones in 1982 (MDR-E252), we've surveyed huge amounts of data relating to ear shapes from around the world. We designed this dynamic earbuds with combining a shape that matches the ear cavity with a new ergonomic surface design for a more stable fit. So it will fits well and comfortable while doing any intense action.
WATER-RESISTANT & DUSTPROOF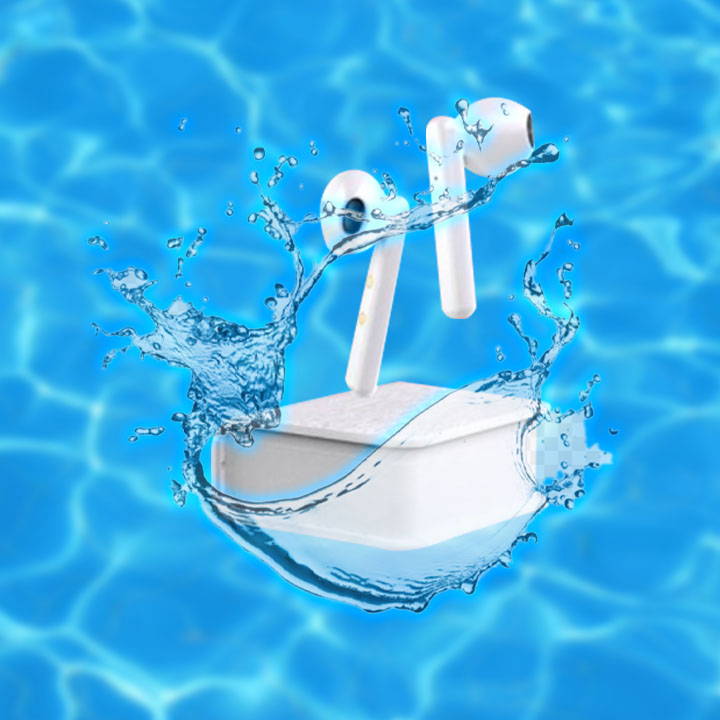 The Dynamic Earbuds and portable charging case are both sealed with IPX6 rated protection for dusts and water splash resistance. This level of resistance ensures that the earbuds and charging case can endure a minimum of three minutes of powerful jets spraying at least 100 liters of water per minute without water penetrating the hardware.
- Active Noise Canceling (ANC) -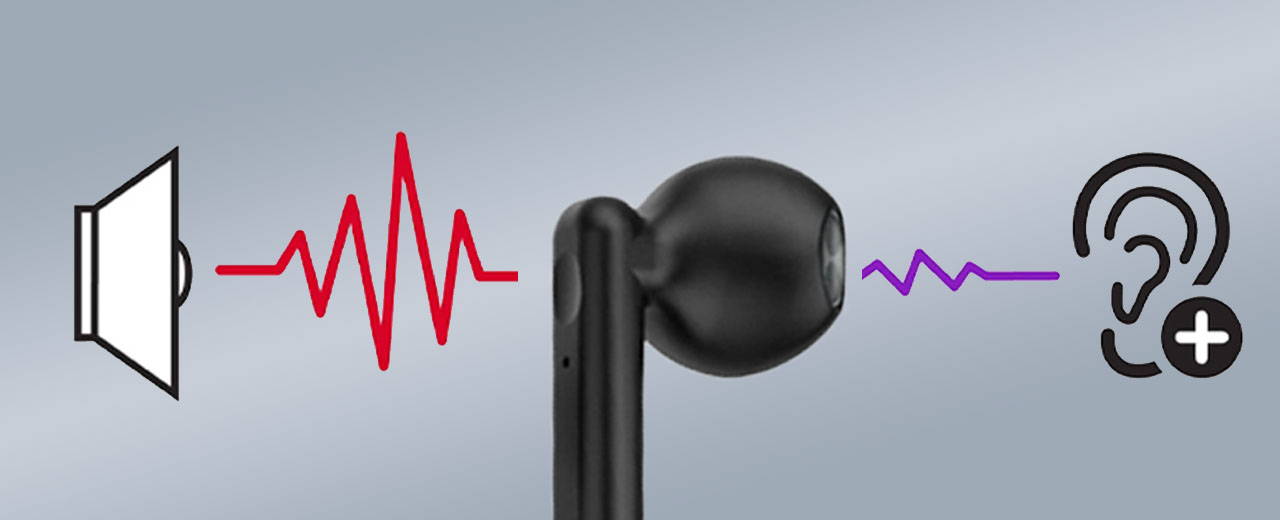 Two microphones detect ambient noise while Active Noise Canceling blocks unwanted sound. Background noise can be reduced up to 98% to keep you fully immersed in your music, games, audio books, and your favorite podcasts. Tune into or out of the world around you with these earbuds
PLENTY OF PLAY TIME,
WHEREVR YOU GO
Whether you're watching your favorite shows, blazing through your playlist, or enjoying the outdoors, Dynamic Earbuds keeps you connected and comfortable all day long. The long lasting battery life gives you up to 5 hours of play-time and 12 more with a fully charged case.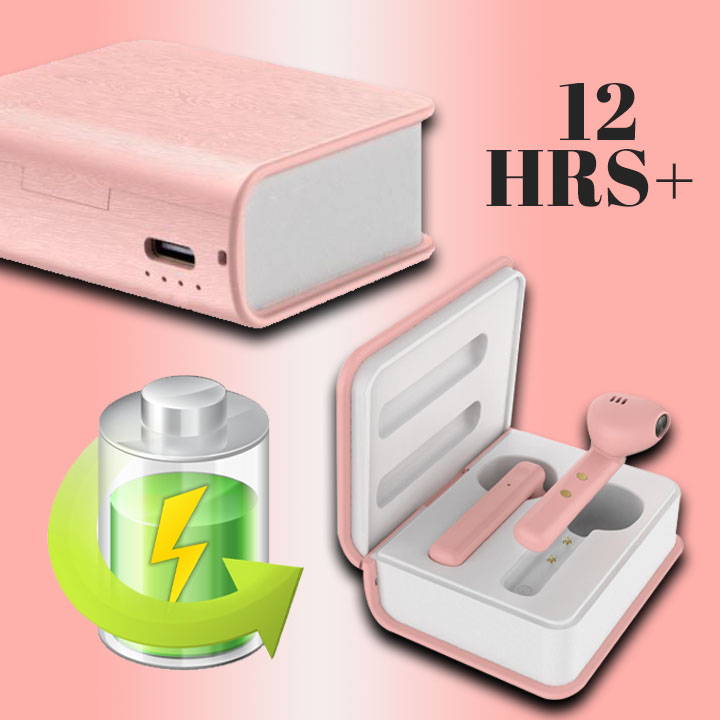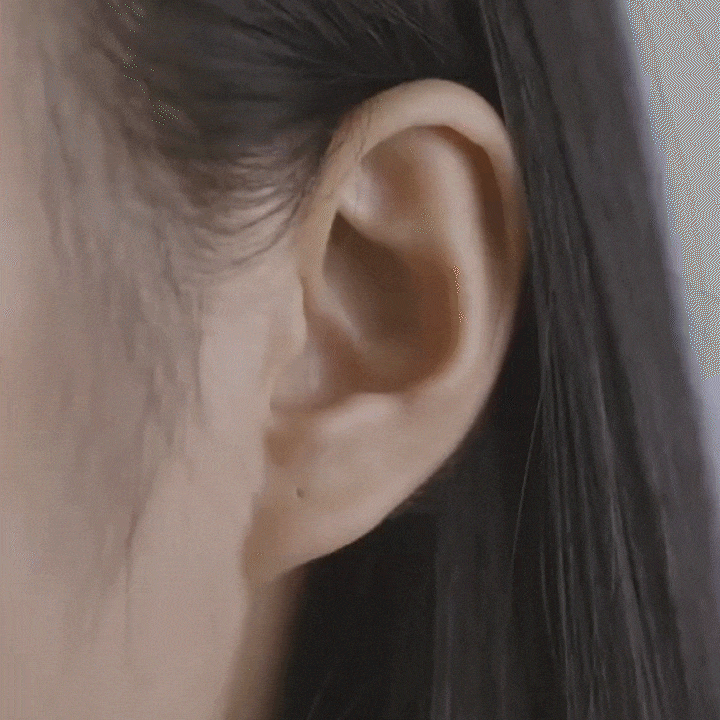 A more vibrant color to suit your appearance. Flawless White, Classical Black, Dreamy Pink, Sky Bluish and Stylish Green. Each earbud comes in a fashion-forward design and matching cases to fit your unique taste. With a widely compatible cradle design, the case keeps your earbuds safe, recharged, and easily portable.
WE SERVE WITH OUR PASSION!
PROVIDE THE BEST QUALITY OF PRODUCT!
Personalized 'Extra Mile' service is the cornerstone of our company and it's our mission to provide standout support whether you're a longtime customer or a newcomer.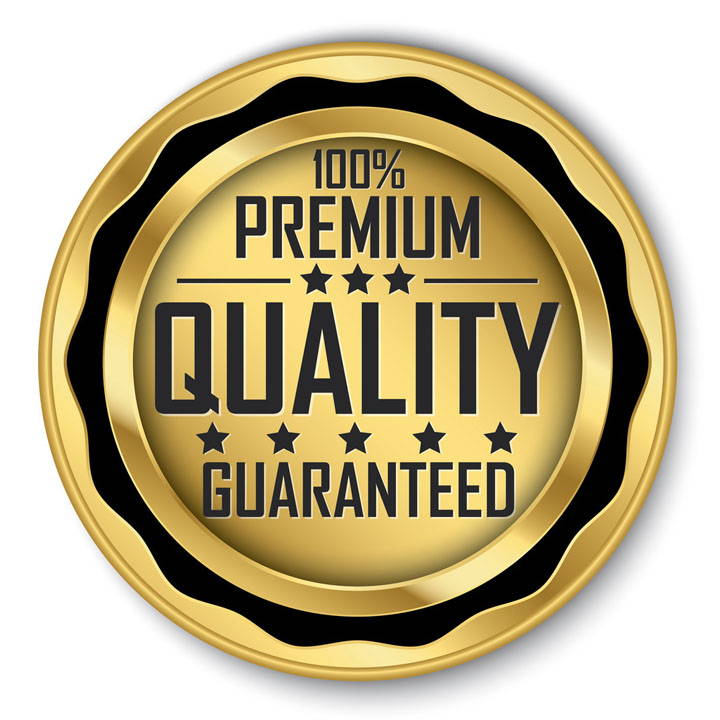 Choose your package and save big on your order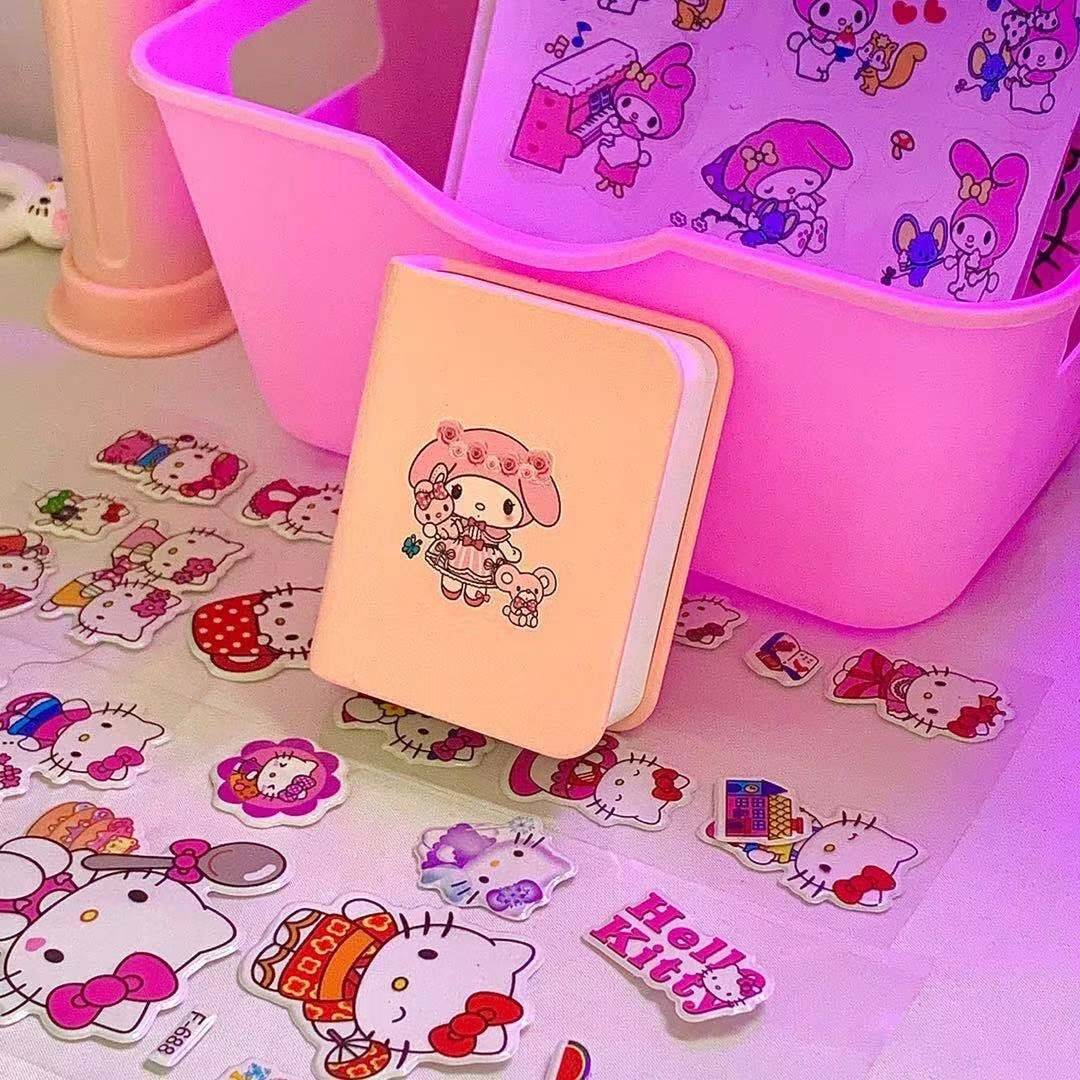 "This looks so cute, I'm falling in love with it. The best earbuds I ever brought."
- Kathlyn -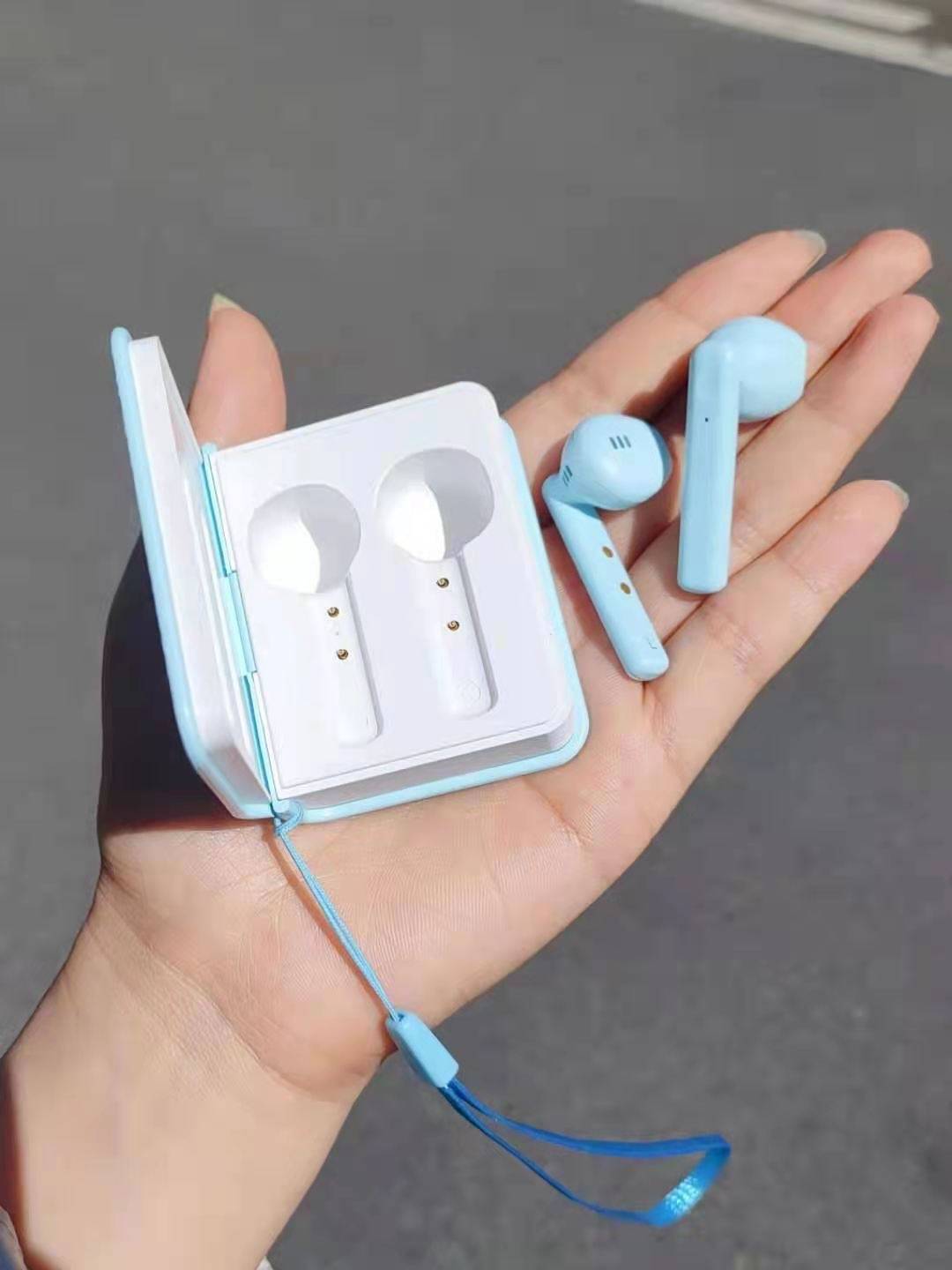 "It's perfectly designed to fit my ears."
- Jess -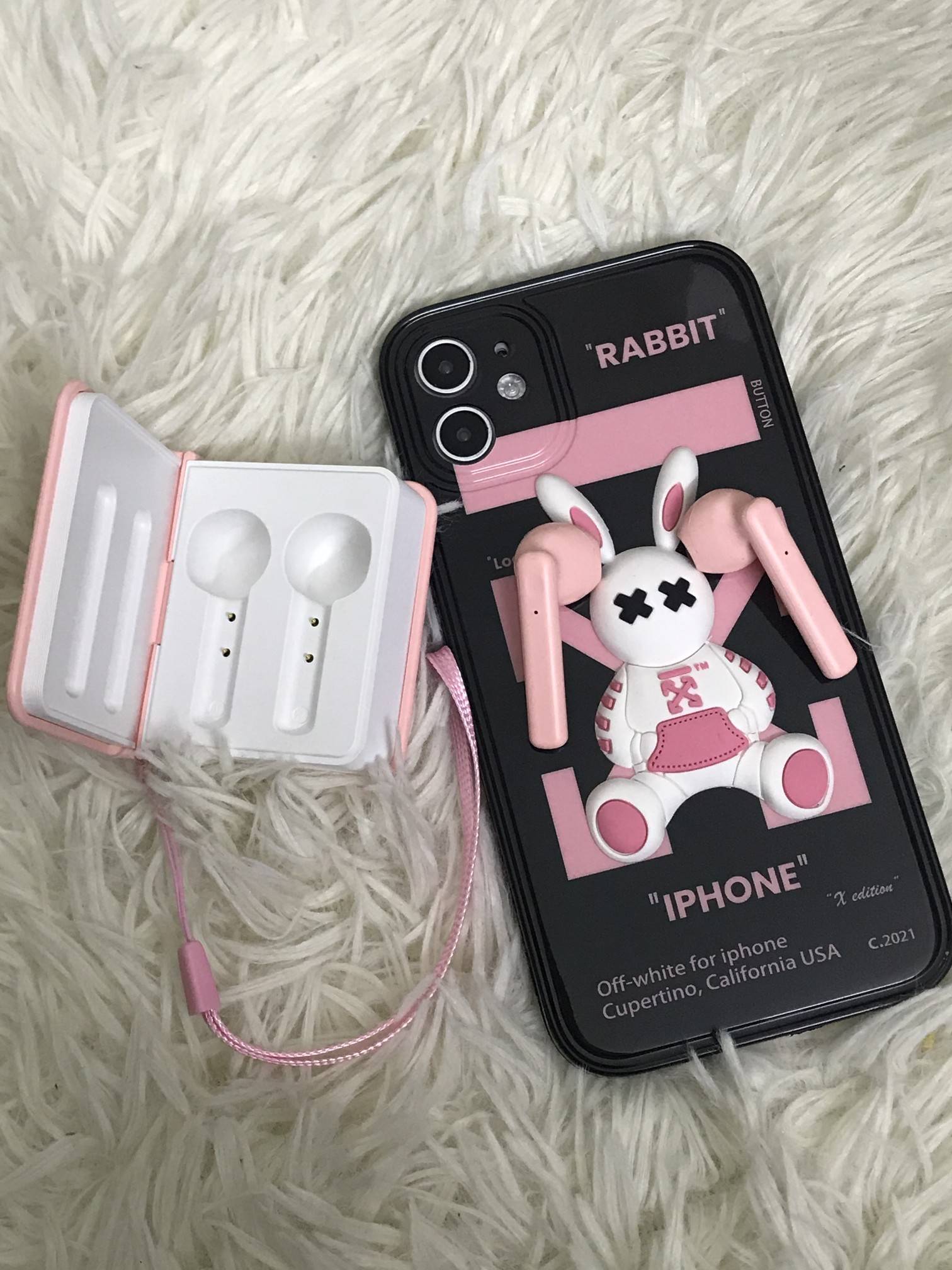 "Wow, it's suited my taste so well. Perfectly matched with my phone cover. Also the sound quality is marvelous! "
- Queen@212 -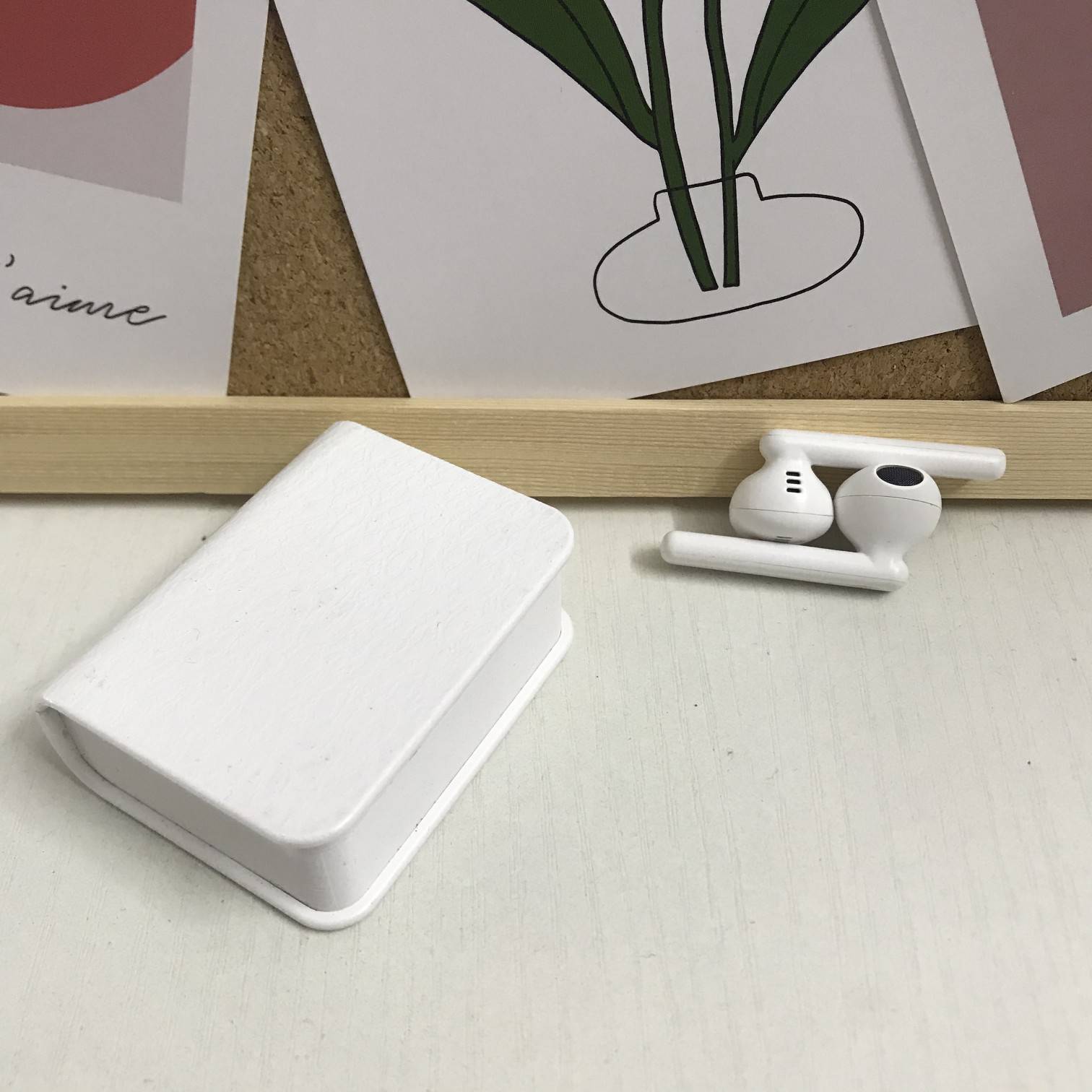 "Now I can focus on my music whenever I go. Is a must have gadget to carried everywhere!"
- Kenneth -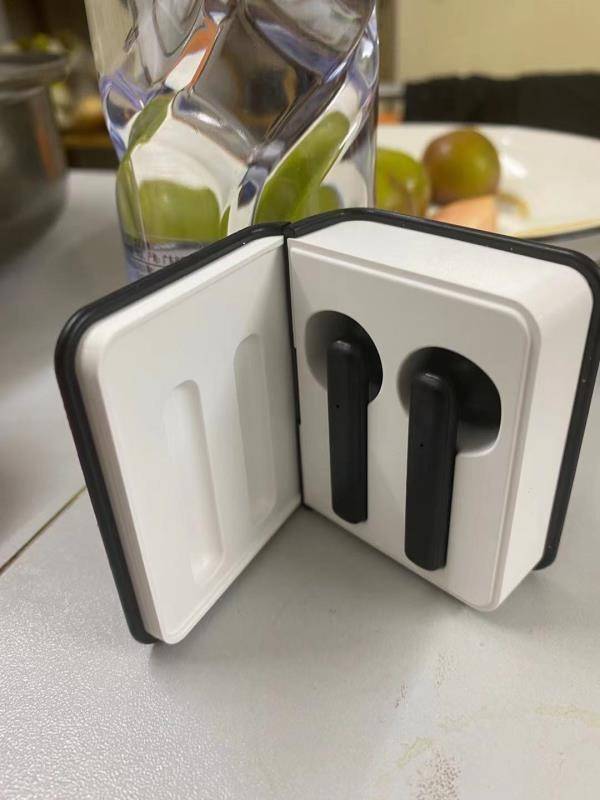 "The only earbuds that fits comfortably in my ear no matter how hard I jumped."
- Jack -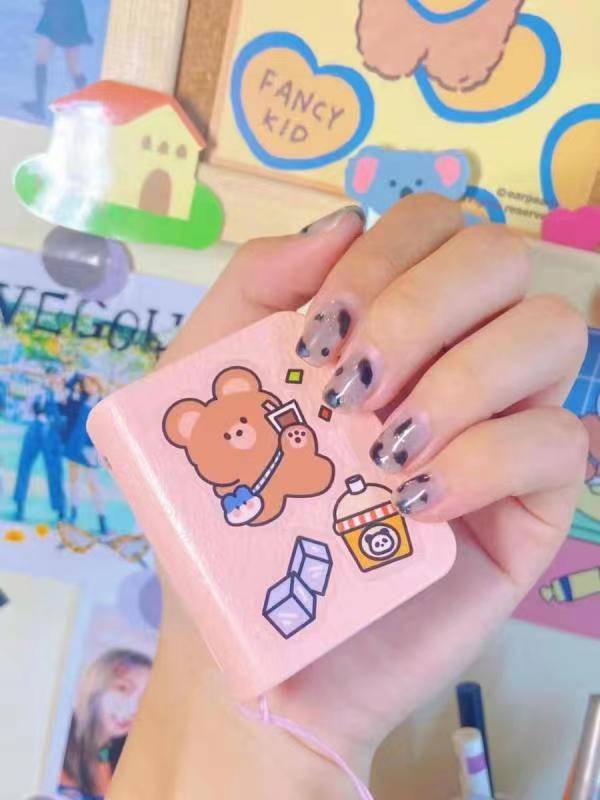 "After the combination of the stickers I put, it's look total cuteness that I couldn't resist myself from getting another one! "
- Rachel -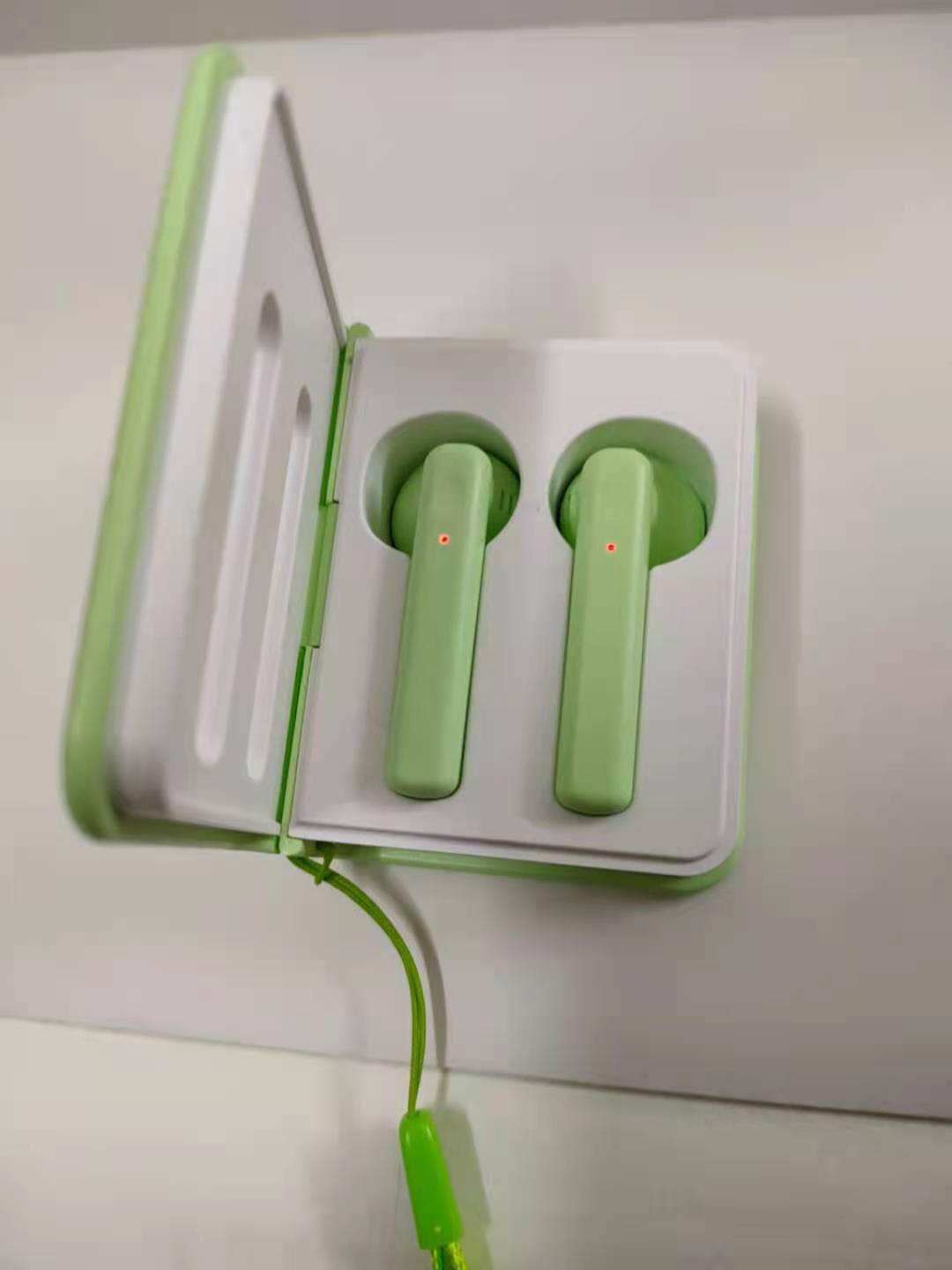 "It's one truly best earbuds out there. I like the vibrant color casing and it's battery life sustain all-day long. "
- Jeff -
Do these sync to Apple's Products?
Yes. It does connect to any IOS or Android device by using Bluetooth 5.0 chips.
How long is the battery life?
Fully charged, the battery life of earbuds is about 5 hours. For the casing, It could store up to 12 hours battery after fully charged.
Can it be submerse under water?
No, they are not designed for under water use. It only resist on water splashes or droplets.
Are these compatible with any device other than mobile phone?
Yes, it's compatible with any device with Bluetooth. This includes smart watch too.
Can it control music player without using mobile device?
Yes. It's can control through finger sensors by tapping on it.
Single Tap - Answer calls & Play
R Triple Taps - Pervious
L Triple Taps - Next
R Double Taps - Increase volume
L Double Taps - Decrease volume
Hold 3 Seconds - Voice Assistance